About Us:
Crime and corruption reporting network – LOUPE (LUPA) is an non-profit association based on promotion and development of investigative journalism in Montenegro. Association is founded by a group of independent and profesional journalists with big experience working with media.
In the focus of our work are research of organized crime and corruption, in our country and abroad. Lupa is a partner of
Civic Alliance
.
Goals:
– Informing citizens about relevant social subjects and civil society instituttions
– Publishing research projects on association's website in coopseration with media in Montenegro and abroad.
– Promotion of independent, accountable and professional investigative journalism in Montenegro.
– Assisting citizens and government bodies in fight against organized crime and corruption.
– Promotion and protection human rights and monitoring of government institutions.
– Education and workshops for journalists from the country and abroad, about the use of technology in investigative journalism.
– Regional cooperation with media and relevant NGO's who advocate for anti-corruption, fight against organized crime and other relevant topics from public interest.
– Citizen engagement with proactive relation in the process of decision making with help of NGO's and media.
– Support the democratization of society and promotion of free access to documents and information.
LUPA is registered as an NGO within register of Ministry of Internal Affairs, 16th of October 2016, ordinal number 8362.
Number of our bank account: 510000000009441244
Vladimir Otašević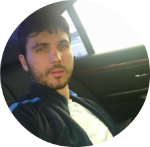 Worked six years as a journalist in ND "Vijesti". From the beginning of 2015 till the end of 2016. he was engaged in the Center for Investigative Journalism of Montenegro (CIN-CG). Winner of many recognitions for investigative journalism, including social praise from Central European Initiative (CEI) and South Eastern European Media Organization (SEEMOO) for 2015 year, as well as EU award for best young research journalists in Montenegro.
Journalist:
Stanko Radulović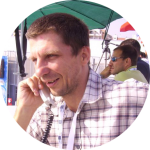 Started with journalism from 1997. He worked in the media as a journalist and editor – ND "Vijesti", "Republika", "Pobjeda"… Collaborated with the media from the region, and for some of them worked as a Montenegrin correspondent.
Journalist:
Srđan Ružić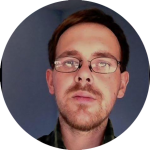 Finished with Faculty of Political Science in 2012. As a student used to work in the advertizing agency "New Media" on the promotion role. Started with journalism not so long ago. In 2015 he used to write for daily newspapper "Dan", on sucjets of society and politics.